Staying connected with friends and loved ones has never been easier thanks to video calling. Tools like Zoom, Skype, Whatsapp and Facebook Messenger have made it easier for us to connect with family, friends, and coworkers virtually. However, video calling can be intimidating, especially for those who don't consider themselves tech-savvy. In this article, we will share some practical tips and tricks to help you master video calling and make the most of the experience.
Lights, Camera, Action! Camera and Lighting
When it comes to video calling, providing a clear image of yourself and making sure you are visible is important. Here are some tips to consider:
Eye level camera: Position your camera at eye level for better engagement with the person on the other end of the call. This will help you appear more natural and confident.
Proper Lighting: Proper lighting is important for video calls. Make sure that the light falls directly on your face and not from behind, which can cause you to appear in shadows.
Background: Find a spot with a neutral background that is free of clutter, or use a virtual background if the video calling tool you are using has this feature.
Hello! Can you hear me? Audio Considerations
Even with a clear picture, good audio is just as important as video quality in video calling. Here are some tips to help ensure you can hear and be heard:
Speak toward the device: Position yourself close enough to your device's in-built microphone to ensure that you are being heard clearly.
Quiet environment: Avoid noisy environments or use a headset that has a built-in microphone to provide better sound quality.
Test your audio: Before a video call, test your audio setup to ensure everything is working correctly. Most video calling tools have an in-built feature to help you do this.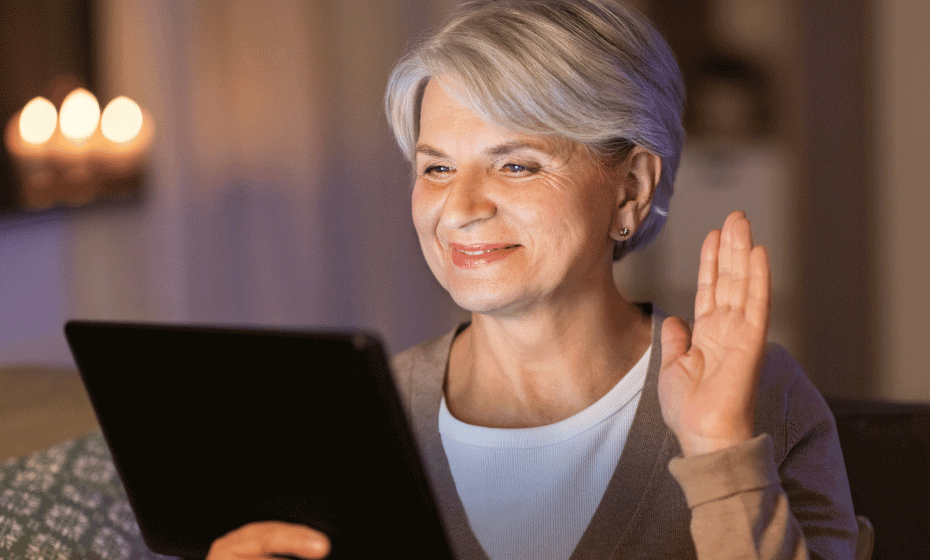 Tips for Making the Most of the Experience
Be prepared: Familiarise yourself with the video calling tools before joining a call. Ensure your device has a stable internet connection and install the necessary software or plugin in advance.
Dress appropriately: Dress appropriately, in the same way you would for an in-person catchup. This makes a good impression and helps you feel more confident.
Eye contact: Keep eyes contact while on the call, this will help you connect better with the person on the other end of the call.


Video calling is a fantastic tool for staying connected with loved ones and friends. By following these practical tips and tricks, you can master video calling and have a more enjoyable and effective experience.
With Fibre Up's fast and reliable internet plans, you can stay connected with ease. Remember, the most important part of video calling is the person on the other side of the call, so relax, enjoy the time, and create meaningful connections.